Overview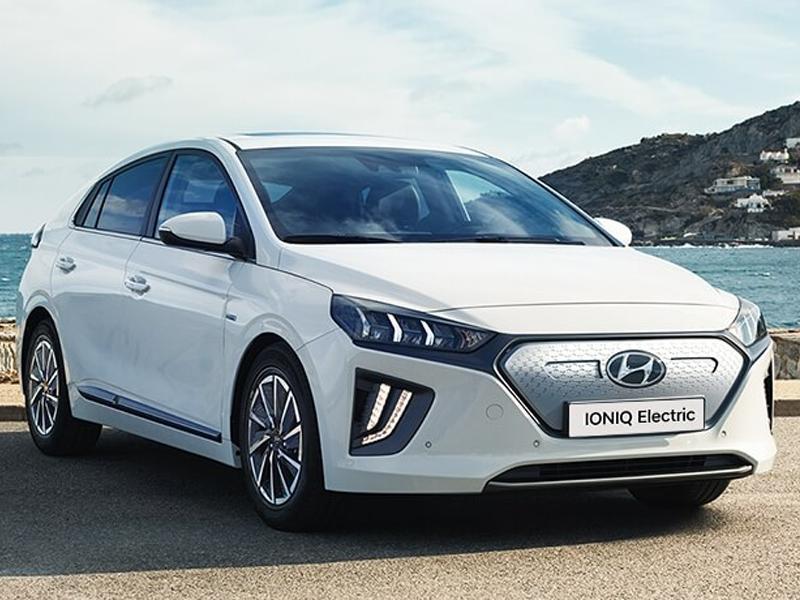 Fast Charging. Long driving.
Never stop for petrol again. Producing zero tailpipe emissions while providing a thrilling driving experience, the new IONIQ Electric gives you an all-electric driving range of 311 km on a single charge.* And what's more, its powerful new lithium-ion polymer battery needs less than an hour to charge to 80% state of charge when using a 100 kW direct current (DC) fast-charger station. Electric awaits. Next awaits.
*Range according to WLTP cycle. Driving range may vary slightly depending on road conditions, your driving style and the temperature.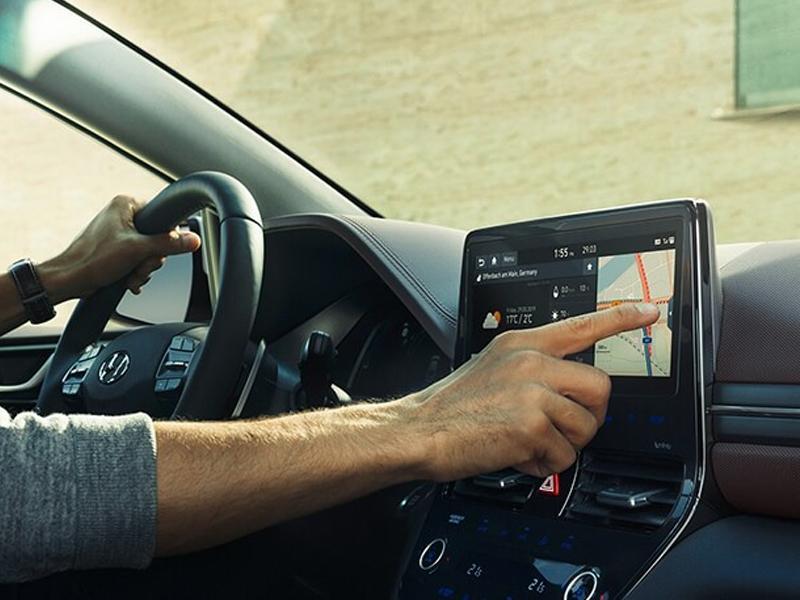 10.25 inch touch screen.
Offering more than the standard suite of smartphone connectivity features, the touchscreen AVN's capabilities have been expanded to allow the extra-large screen to be split to display the navigation map on one section while performing different duties on the other section.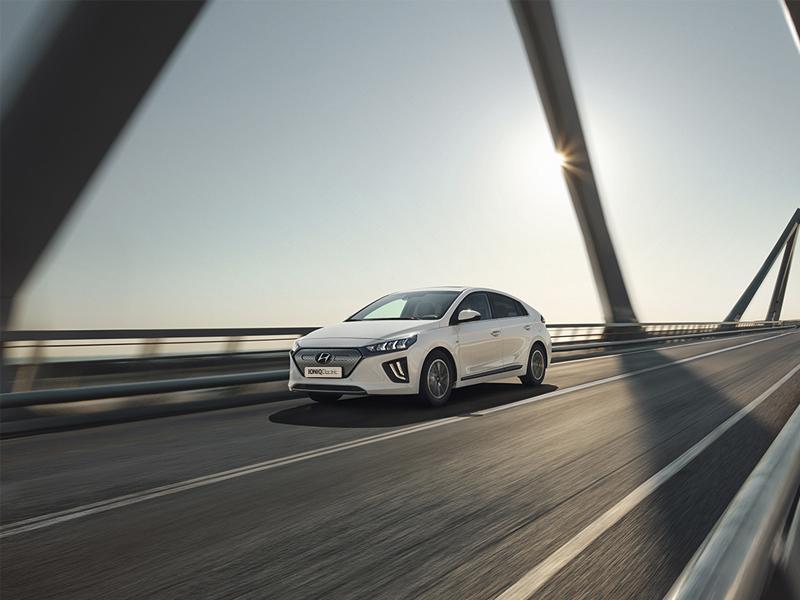 Pulsing with an energetic, modern appeal.
Stop and reflect on the appeal of the IONIQ electric. Its refined, modern good looks are the first to grab your attention. Admire every curve, every line: It all comes together to convey the smooth flow of power. The proportions are nicely balanced and when you get in closer to look at the details, you'll discover a perfectionism that is deeply satisfying.
Trims
*Price includes: VRT exemption - €5,000, Residual VRT - €745 (Paid by Hyundai), SEAI grant - €5,000. Excludes metallic paint, €620 delivery and related charges.
Ioniq Electric
From €34,250
16" Alloy Wheels
Heated Steering Wheel
Window Surround - Chrome Finish
10.25" Widescreen Navigation with Radio, RDS and DAB
Wireless Phone Charging Pad