Overview
Perfect for small spaces and big moments
City streets can get a bit crowded sometimes. So when it comes to navigating narrow intersections and squeezing into tight parking spaces, you'll love this clever city car's refreshing manoeuvrability.
Measuring just 3.67meters long and 1.68 meters wide, the All-New i10 combines a compact exterior with a roomy interior with plenty of space and flexibility to live your life in a big way.
Design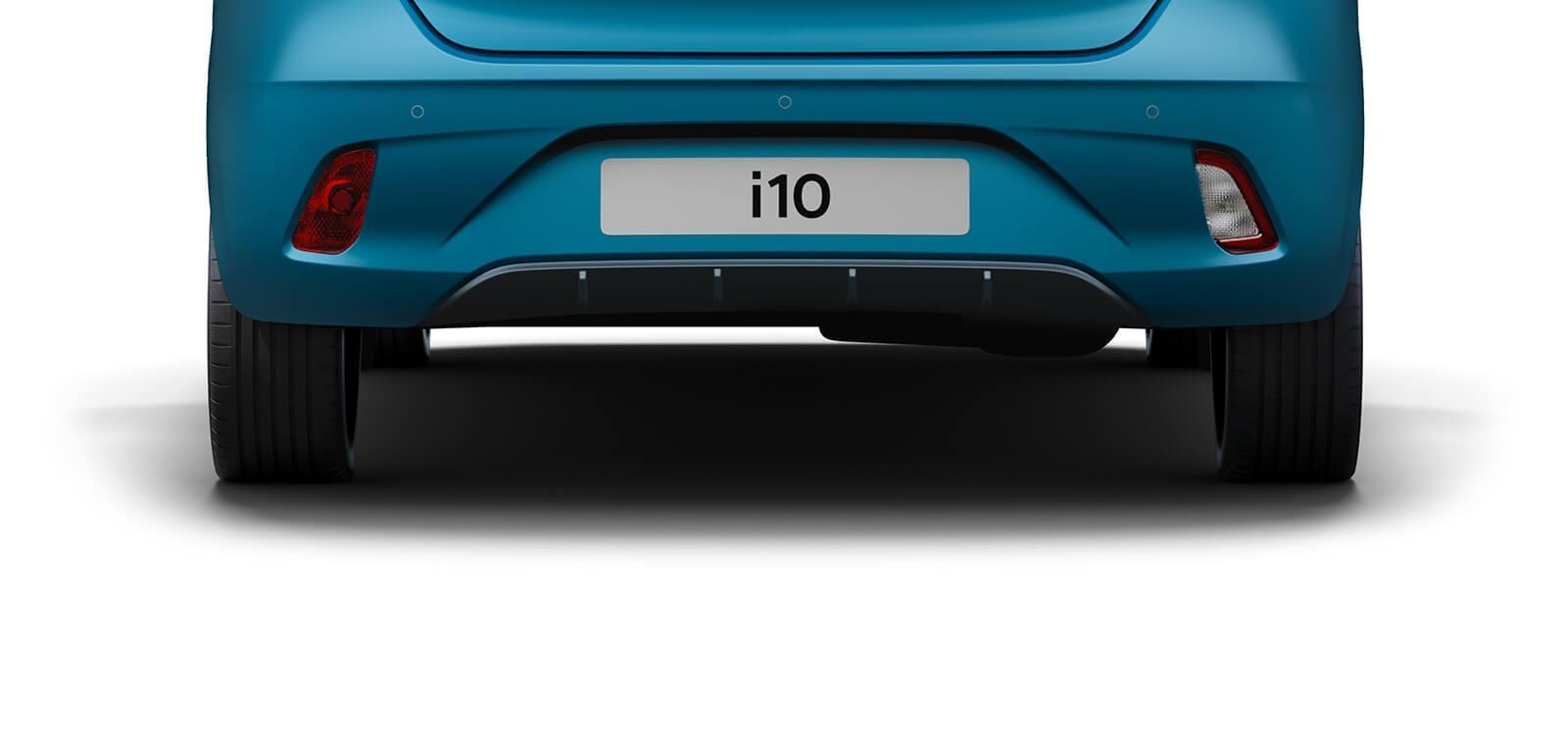 Redesigned rear bumper
The redesigned rear bumper features a graphite-coloured skid plate as well as a fog light on the lower left corner and the reverse light on the lower right corner.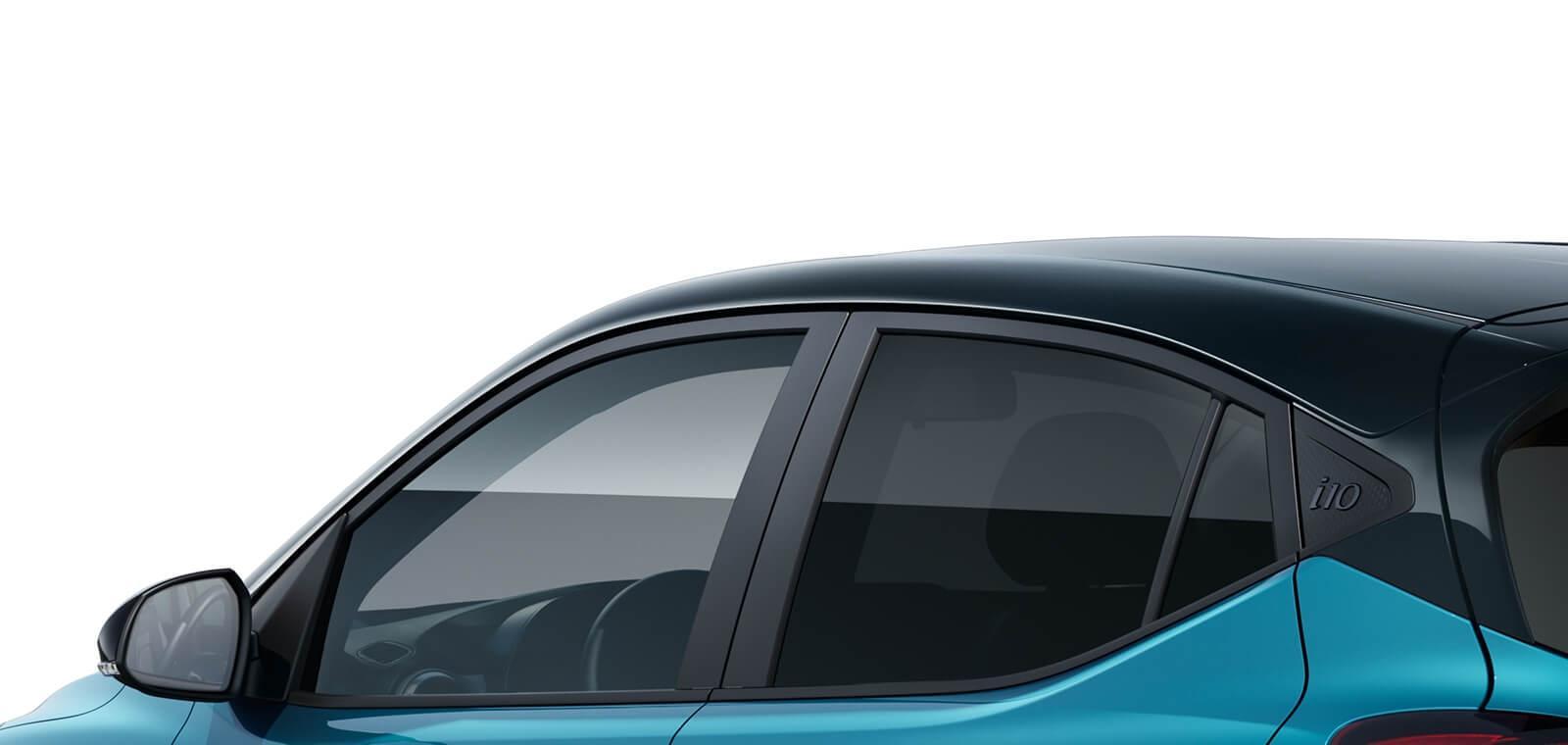 Tinted rear windows
Tinted rear windows add another touch of style and offer increased privacy while helping to keep temperatures inside the car down in sunny conditions.
Comfort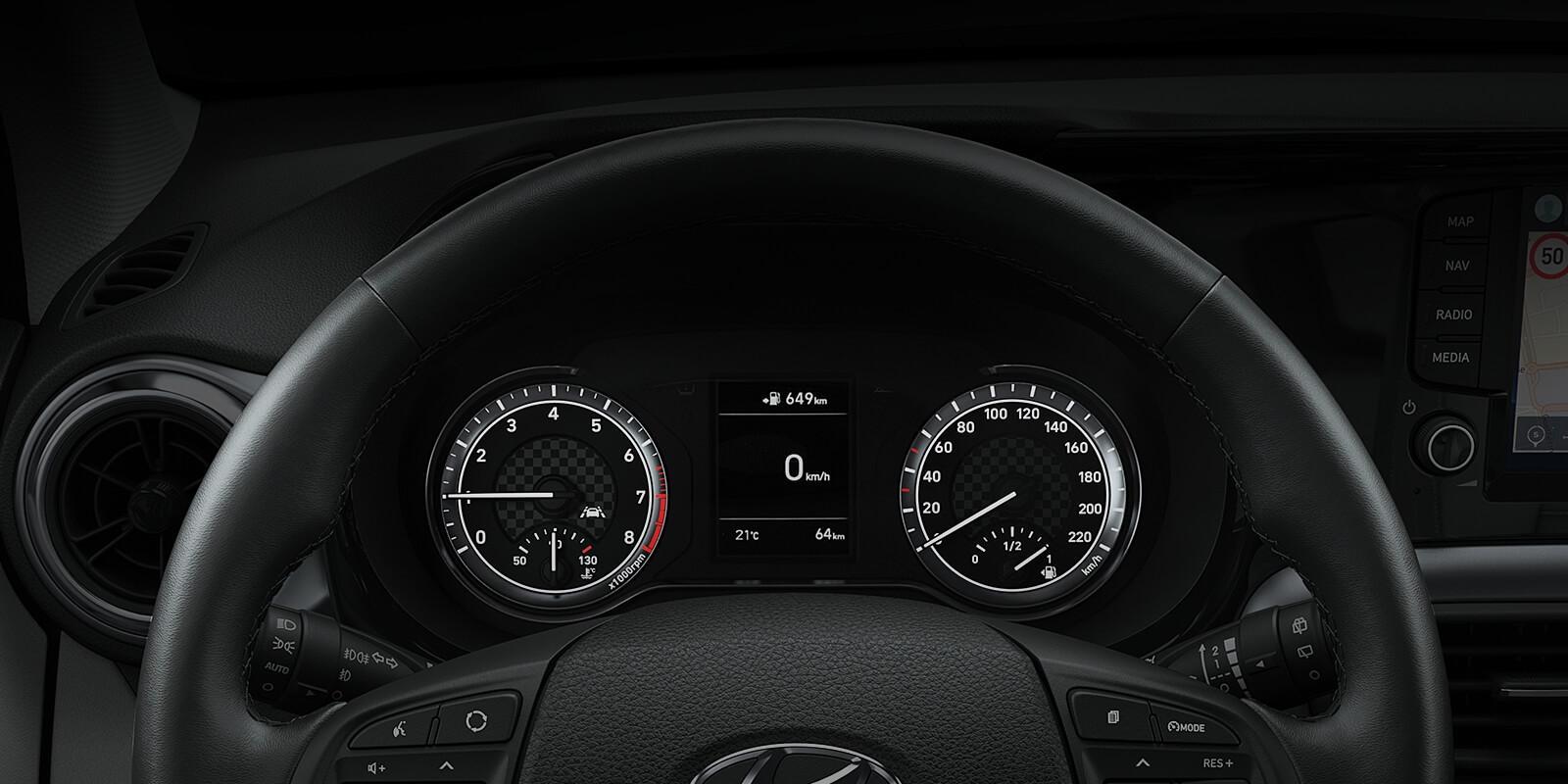 Space and style
Inside the stylish new cabin, fresh patterns, textures and the latest multi-media technology welcome you with a clean and modern look. An eye-catching dashboard and door panels for a sporty edge throughout the cockpit.
The circular air-vents visually extend the dashboard int the door trim for a wider, more spacious feeling. They also guide the eye towards the large storage compartments in the door and above the glove box.
*Available in the Deluxe Plus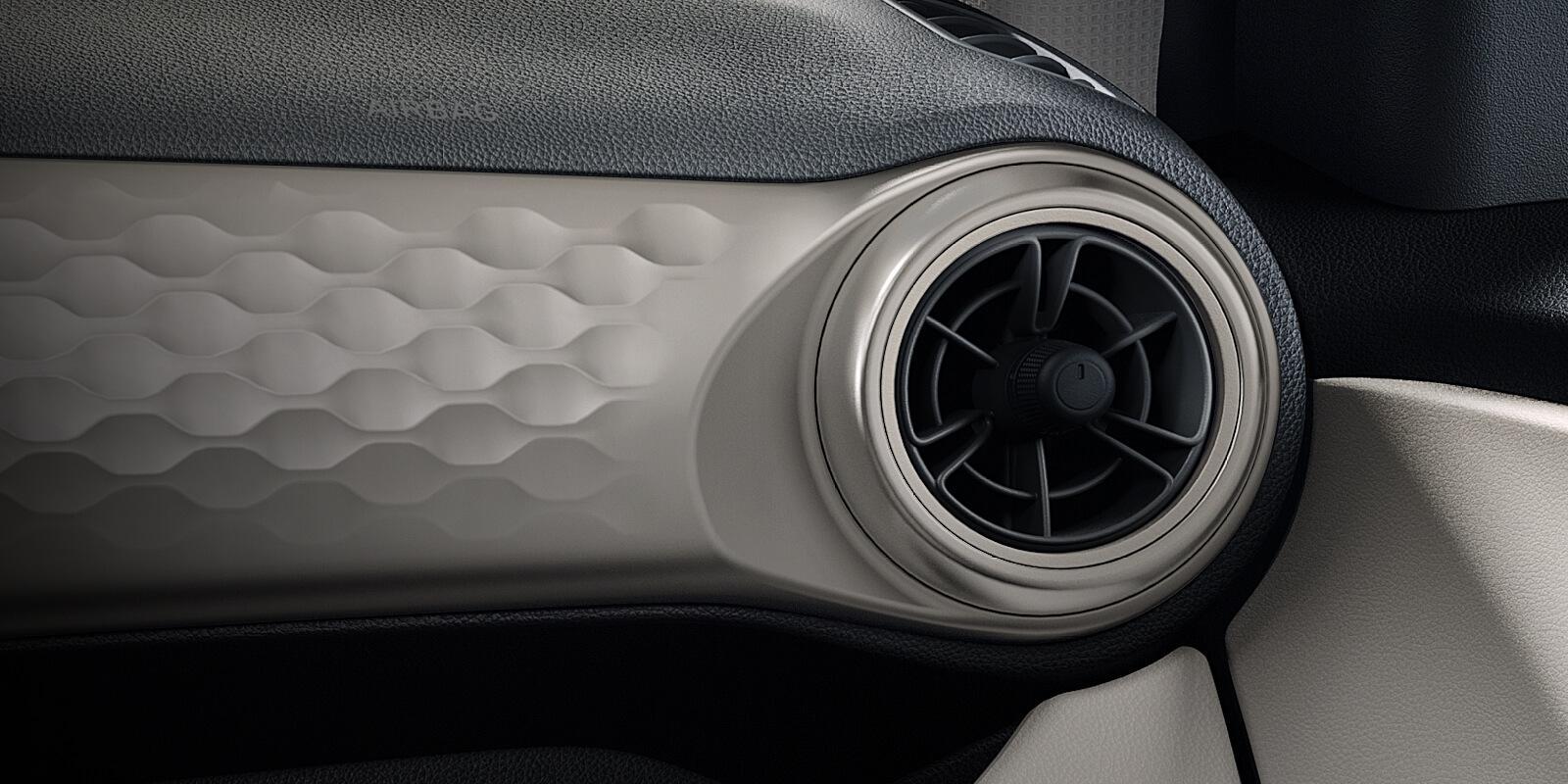 Stylish circular air vents
A visual highlight that extends into the door trim for a more spacious feeling, the round front air vents are set into the dashboard panel for a clean, modern look.
Technological Intelligence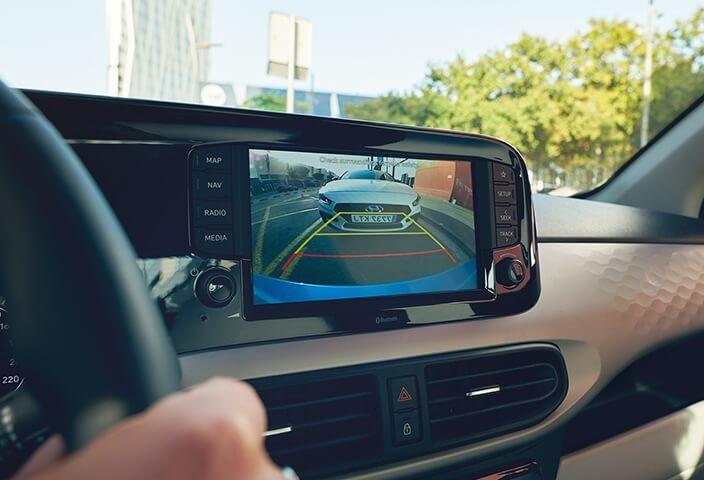 Rear view camera
Reversing made easy. The rear view camera system gives you an unobstructed look behind your i10 while in reverse gear.
*Available in the Deluxe Plus model only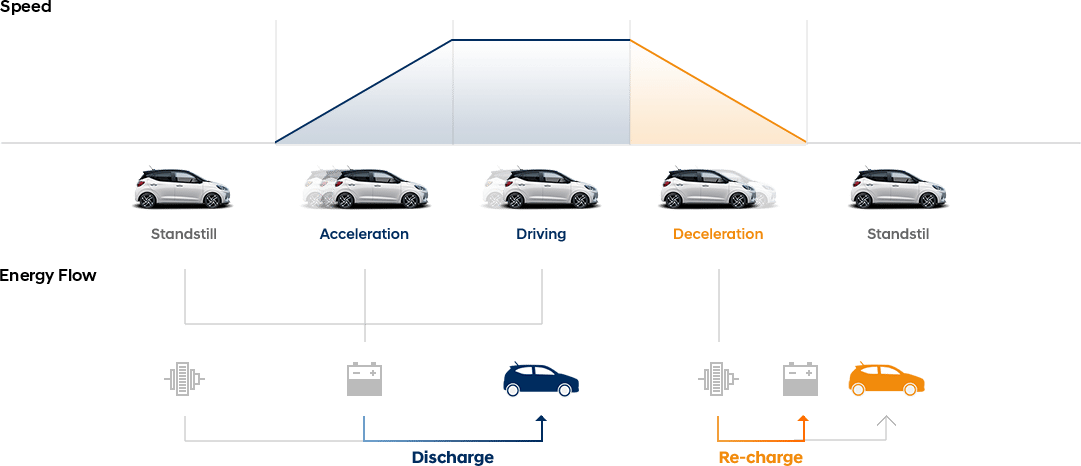 More energy for better fuel efficiency with ERS
i10's Energy Regeneration System (ERS) captures kinetic energy created by forward motion and powers your car with it. When you take your foot off the accelerator and coast in gear, the system transforms kinetic energy into electricity and stores it in the battery. When accelerating, ERS uses this electricity to power the car's electrical systems, easing the load on the motor and increasing fuel efficiency.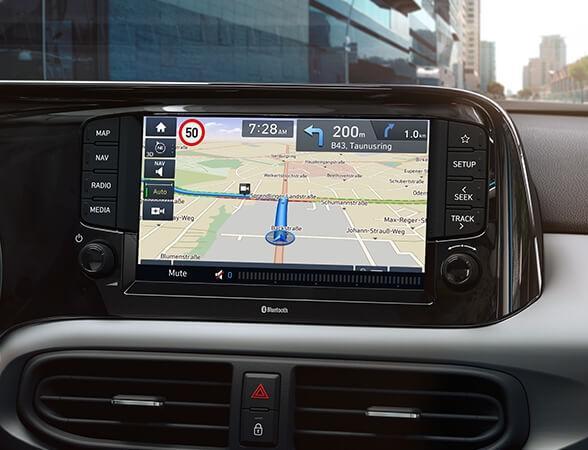 8'' Touch screen
Front and centre – the big 8" touch screen lets you enjoy great visibility and easy operation of car systems, infotainment, the navigation system and real-time traffic info.
*Available in the Deluxe Plus model only
Trims
Classic
From €14,800
14" Steel Wheels with Wheel Cover
Door Mirrors - Black
Daytime Running Lights
Interior Light - Front
Speakers - 2 Front
Deluxe
From €16,250
15" Alloy Wheels
Interior Door Handles - Metal Paint Effect
Privacy Glass - Rear Windows and Tailgate
Sun Visors - with Driver and Passenger Vanity Mirrors
Luggage Hook and Net
Deluxe Plus
From €17,250
15" Alloy Wheels
Daytime Running Lights - LED
8" Touchscreen Display
Wireless Charger
Rear View Camera - (with Dynamic Parking Guidelines)