Overview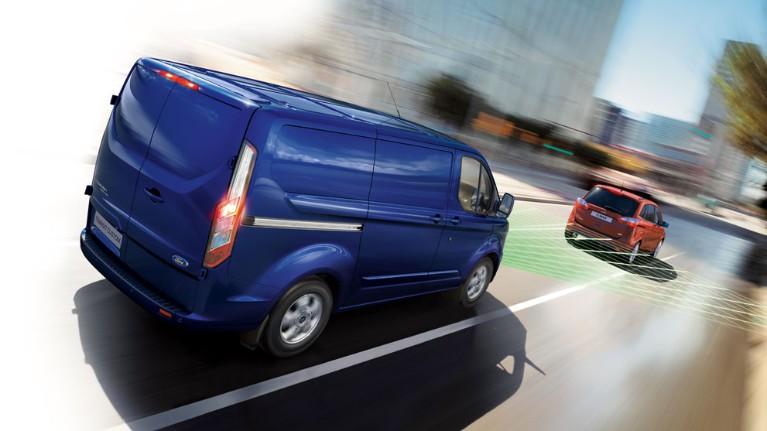 A system that can help protect pedestrians
Pre-Collision Assist detects vehicles and pedestrians in the road ahead, or who could cross the vehicle's path, and warns you of their presence. If you don't respond, the system automatically applies the brakes. This technology is designed to help reduce the severity of accidents, or help avoid them altogether, and functions at speeds of up to 80 km/h.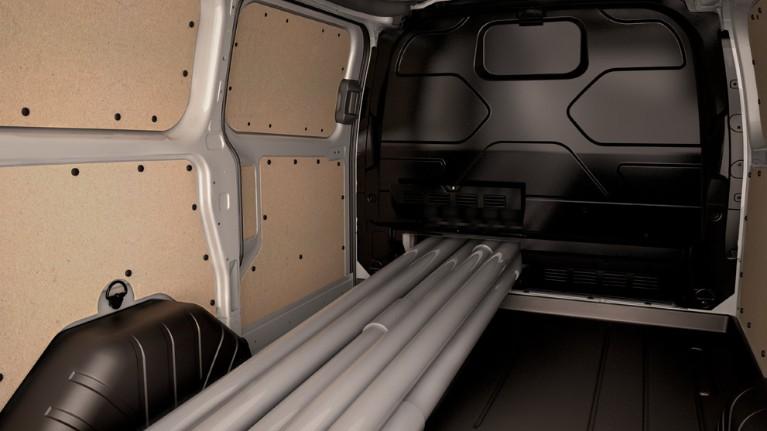 Unique, load-through storage area
The Transit Custom has a unique feature designed to extend its load space. A full height, full width bulkhead divides the load area from the passenger cabin and this bulkhead has a flip-up panel at floor level. This means you can load items up to 3m long through the rear doors and into an extended storage area under the van's dual passenger seats, even in the short wheelbase version. This smart feature enables you to keep valuable materials inside your vehicle, rather than on display on the roof.
Driving Experience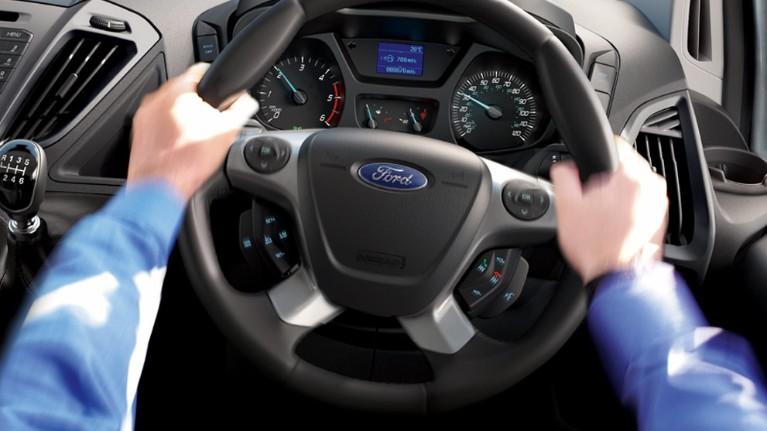 Cruise control makes longer drives more relaxed
You can set the speed, using the cruise control toggles on the steering wheel. The system then maintains that speed, so you don't have to keep your foot on the accelerator. To go faster or slower, you simply use the same controls.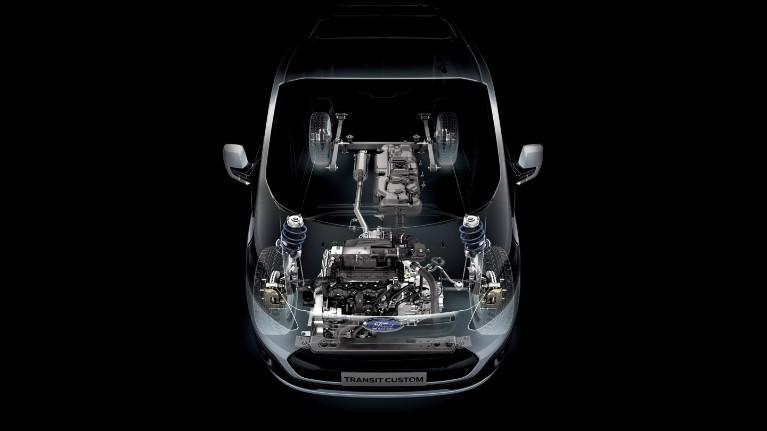 Controlled fun with a finely tuned chassis
A meticulously tuned chassis, substantially stiffened in both front and rear axles, brings excellent levels of stability and control - and an optimised, ultra-stiff body structure.
Comfort & Convenience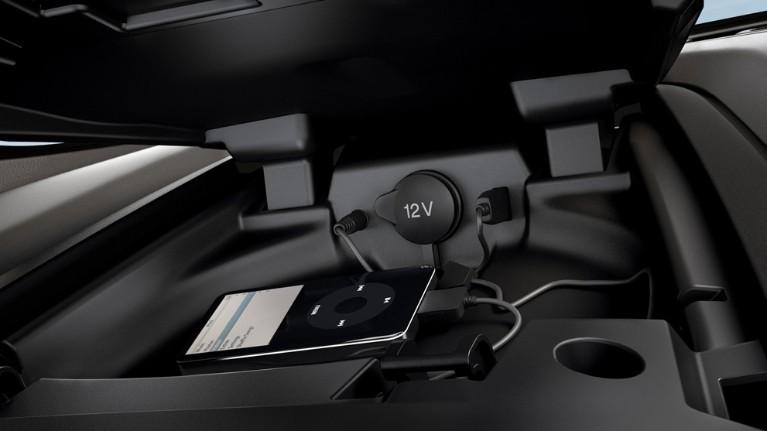 Your van: your office
With mobile connectivity built into the vehicle, it has never been easier to do business from wherever you are. So the cab incorporates features that are all designed to help you keep everything close to hand. You have one or two 12V sockets, Aux in and USB connectivity, plus cupholders, space for a laptop or A4 files and an optional underseat stowage tray too.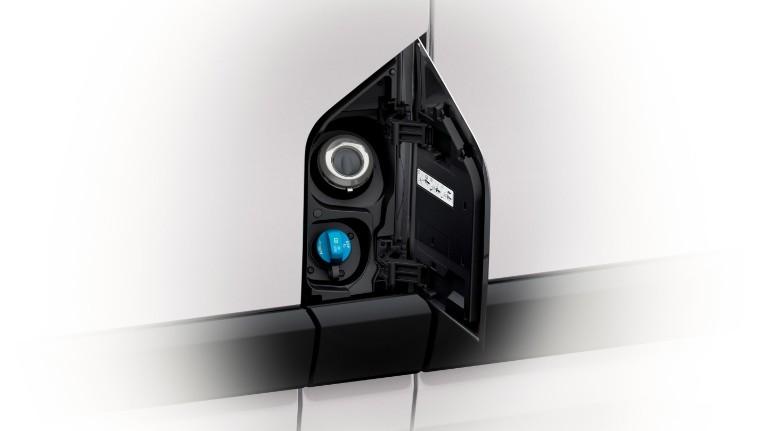 Ford Easy Fuel, for foolproof filling-up
This useful technology makes it almost impossible to put the wrong fuel in your vehicle, because the wrong nozzle simply won't fit. Even better, as Ford Easy Fuel is a capless system, you'll never have to handle a dirty fuel cap again.
Performance & Efficiency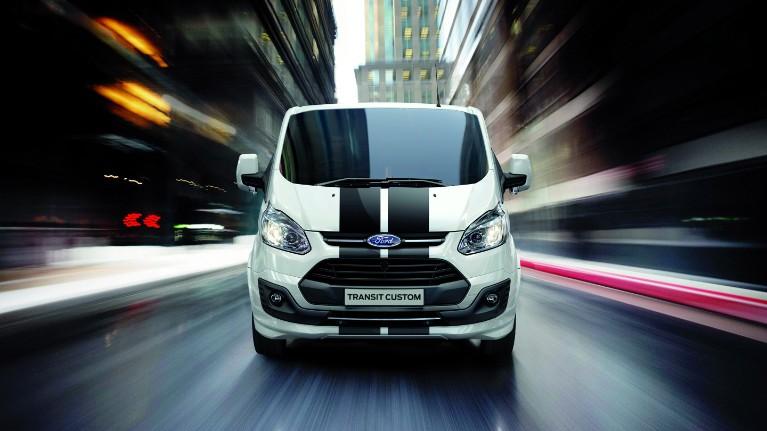 Greater performance. Reduced emissions
Transit Custom's all-new Ford EcoBlue 2.0L TDCi diesel engines comply with the stringent Euro6 emissions standard, which specifies a 55% reduction in nitrogen oxide (NOx) emissions versus the Euro5 emissions standard.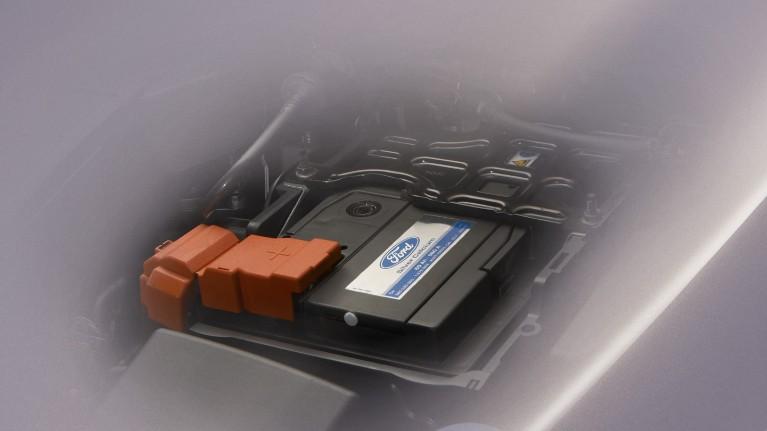 Re-charge your battery more efficiently
Unlike traditional systems, Smart Regenerative Charging only charges the battery when it needs it and, whenever possible, avoids doing so when you're pressing the accelerator. This can help save even more fuel and further reduce emissions.
Safety & Security
Keeping your trailer safely in line
Trailer Sway Control detects 'snaking' or trailer sway and reduces your vehicle's speed to help solve the problem, making towing more controlled. The system slows the vehicle down by reducing the engine's torque and gradually increasing the brake pressure on all wheels.
Stay in control whatever the conditions
Electronic Stability Control constantly monitors your vehicle's progress. It senses when a vehicle is losing grip and automatically applies a braking pulse to individual wheels, stabilising it. Using advanced sensors from the anti-lock braking and Traction Control System it monitors the behaviour of the vehicle.
Trims
Van
From €24,000
My Connection radio/CD with USB and Bluetooth® connectivity, steering wheel
remote audio controls and four front speaker
Height- and reach-adjustable steering column
Double Cab-in-Van
From €31,100
Ford Eco Mode driver information system
Trip computer
Electrically-operated front windows
8-way adjustable driver's seat with armrest
Kombi
From €36,250
Door mirrors with blind spot eliminator and integrated side indicator
Remote central door locking
Passenger side sliding load door
Headlights with courtesy delay