Overview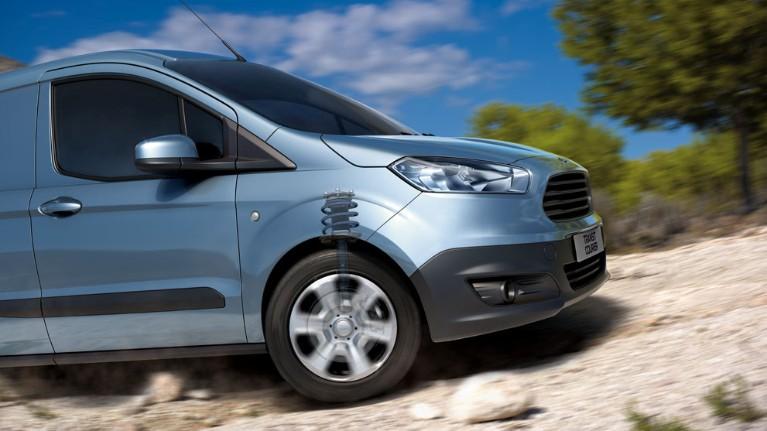 Maximum grip with minimum effort
An advanced Traction Control System eliminates excessive wheelspin and gives you the best possible grip, performance and stability, just when you need it most. The system constantly monitors and adjusts the power delivered to the vehicle's individual wheels ensuring maximum contact and grip when you're accelerating.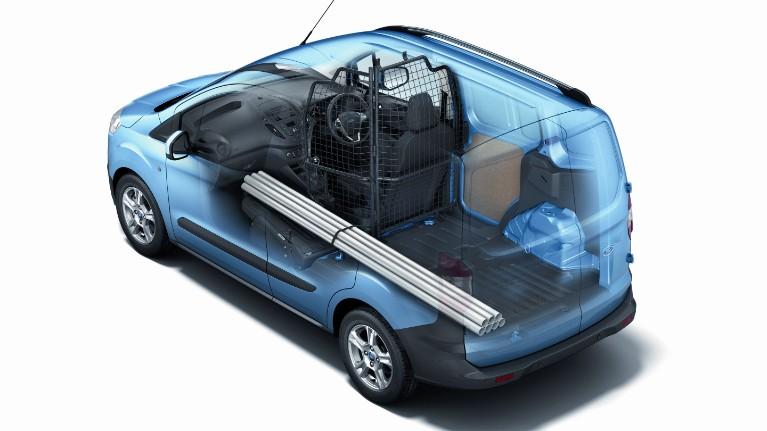 Space for long items with a folding mesh bulkhead
A folding mesh bulkhead not only allows you to carry loads up to 2.59m long, it helps protect the driver from those loads as they sit on top of the folded passenger seat. The feature is available on Van models and includes the fold and dive front passenger seat.
Driving Experience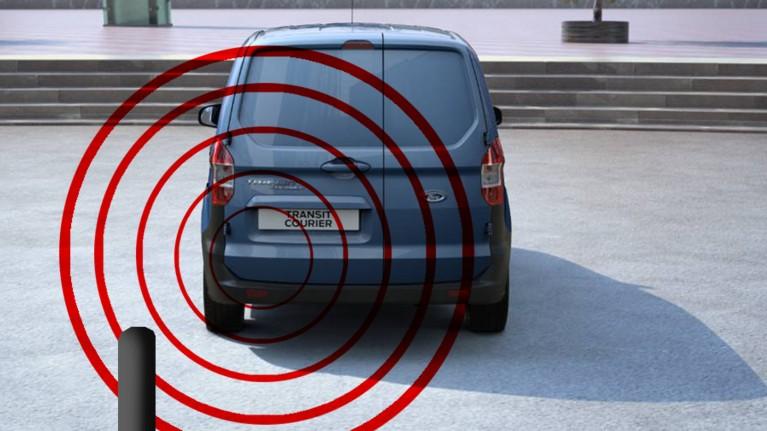 Sensors that take the stress out of parking
Parking distance sensors help you judge the distance between your vehicle and obstacles around you. When the sensors detect an object, they activate an audible warning that intensifies the closer you get to it.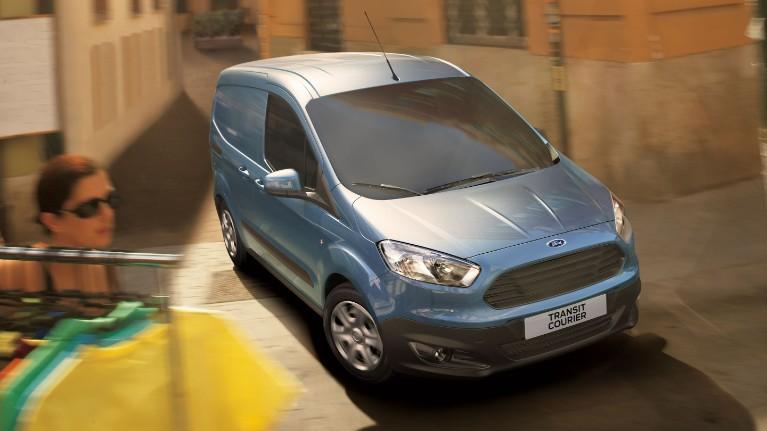 Make light work of every turn
The turning circle is an exceptionally tight 10.5 metres and can be made with just 2.6 turns of the steering wheel, lock-to-lock. The result: easier parking in tight spaces and better manoeuvrability in narrow streets.
Comfort & Convenience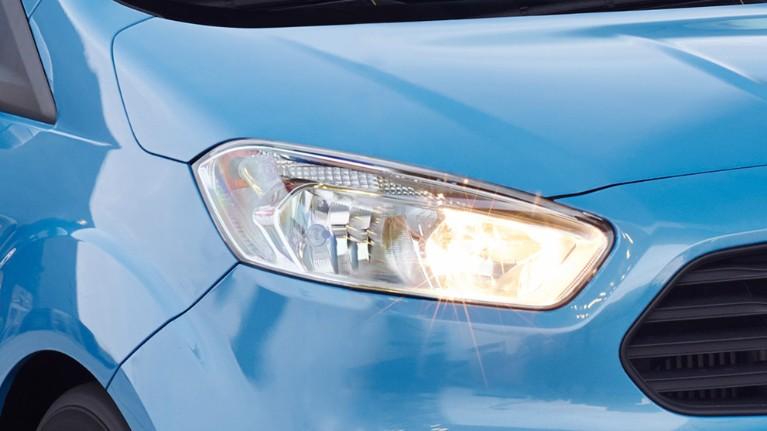 Headlights that turn on automatically when needed
Automatic headlights use a sensor that detects failing light at dusk, or when there's a sudden change in light conditions. This triggers the automatic headlights to turn themselves on, which can make driving both easier and safer.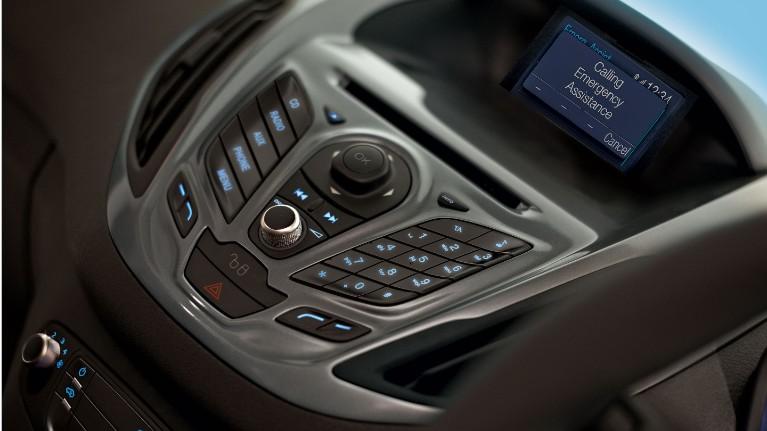 The perfect soundtrack to every drive
With eight In Car Entertainment Packs available, all with AM/FM radio and USB/Auxiliary connectivity, you'll never be short of music, news or the latest travel updates. The front speakers on all ICE systems, except the Ultra-Low ICE My Connection Radio units, are a premium split tweeter and woofer design. Tweeters are positioned in the 'A' pillar to provide superior sound quality.
Performance & Efficiency
Get the most out of your engine
The innovative 1.0-litre 3-cylinder Ford EcoBoost petrol engine gives you all the power you'd expect from a conventional 1.6-litre engine (up to 100PS) whilst delivering around 24% better fuel economy and 25% lower CO2 emissions at just 115/km with optional Auto-Start-Stop. No wonder Ford EcoBoost has been awarded International Engine of the Year for the sub 1.0-litre category for a record five years in succession.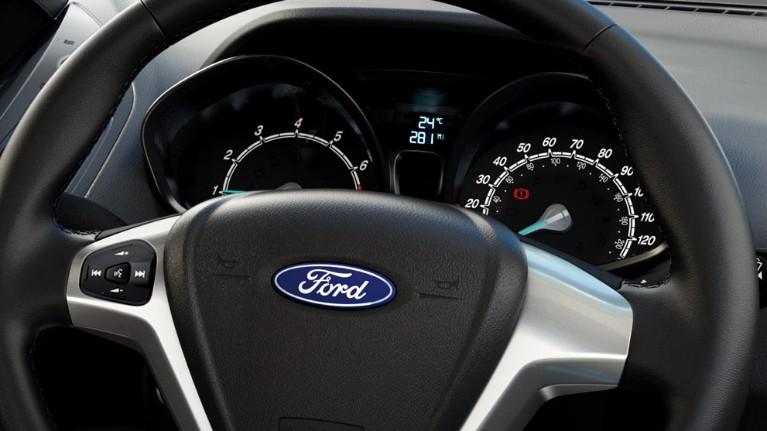 Use less fuel with Auto Start-Stop
When you stop at traffic lights or your vehicle is idling in a queue, this technology can automatically switch off the engine (while still supplying power to essentials like the headlights, air-conditioning, radio and the Ford SYNC system). When you're ready to move, just depress the clutch and select first gear as usual, or press the accelerator on an automatic, and the system restarts. Auto Start-Stop is particularly effective in town and city streets, where it can cut fuel consumption by up to 10% (urban cycle).
Safety & Security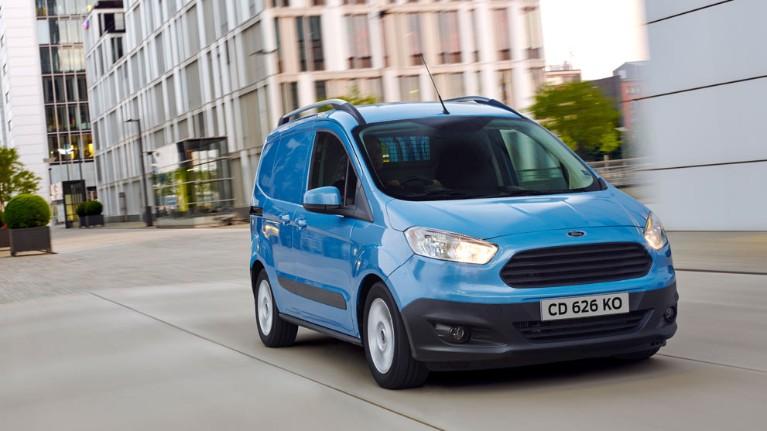 Stay in control whatever the conditions
Electronic Stability Control constantly monitors your vehicle's progress. It senses when a vehicle is losing grip and automatically applies a braking pulse to individual wheels, stabilising it. Using advanced sensors from the anti-lock braking and Traction Control System it monitors the behaviour of the vehicle.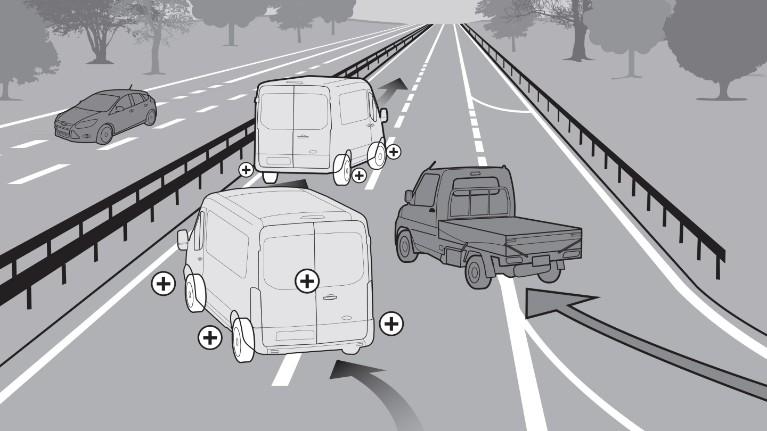 Continuous protection against rolling over
Ford's unique roll-rate sensor helps the Roll Stability Control system to keep the tyres grounded, specifically under conditions where there's a high centre of gravity and when driving through off-camber turns.