Overview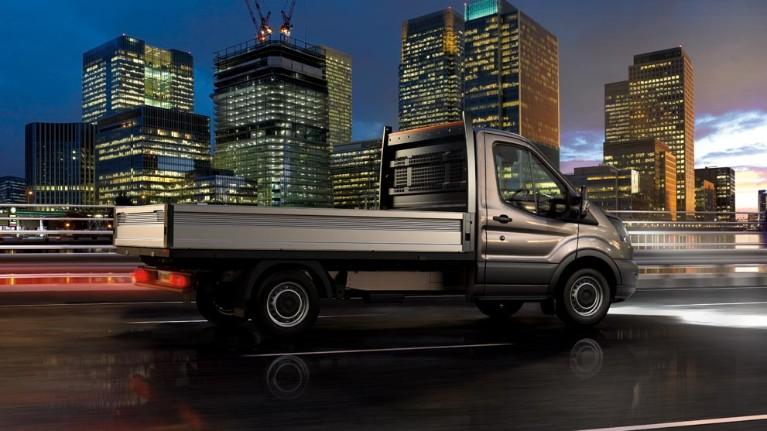 Less tiring, more economical journeys
Cruise control with Adjustable Speed Limiter helps keep your vehicle within a pre-set speed limit of your choice. It can save you fuel, minimise the chance of you speeding and, like all cruise control systems, allows you to maintain your chosen speed whilst saving you from having to keep your foot on the accelerator pedal.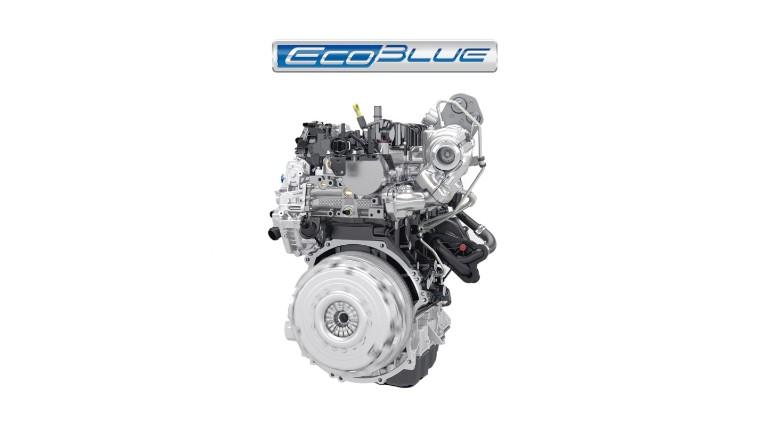 Ford EcoBlue TDCi engines
Transit Chassis Cab's all-new Ford EcoBlue 2.0L TDCi engines combine outstanding performance and power with lower fuel consumption and emissions. To lower running costs further, service intervals are now up to 60,000 kms or 2 years, whichever occurs first. Available in three power outputs of 105 PS/ 360 Nm, 130 PS / 385 Nm and 170PS / 405 Nm, there's an option to suit your needs.
Driving Experience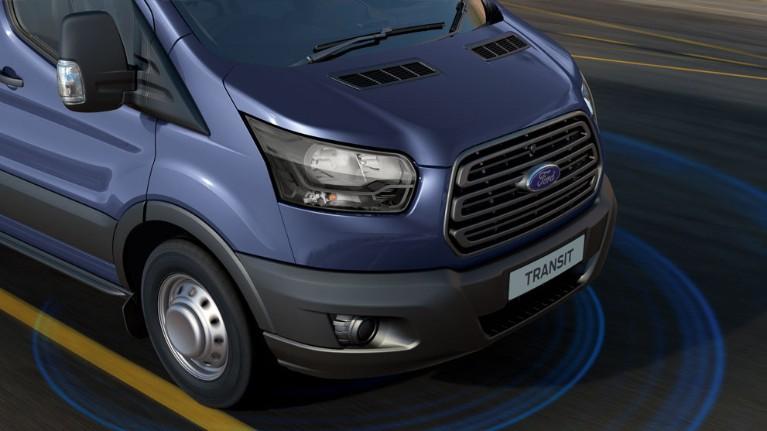 An advanced system to help you stay in lane
If it detects that you're accidentally drifting out of lane, Lane-Keeping Alert can alert you by vibrating the steering wheel and displaying a visual warning.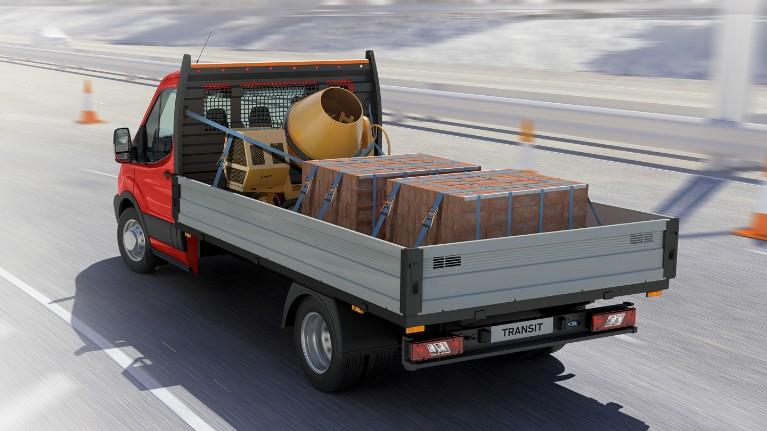 Maximum cornering control
Torque Vectoring Control reacts to the road surface 100 times per second. (That's 33 times faster than the blink of an eye.) Using this information, it balances the amount of power delivered to each of the two front wheels. This maximises grip and sharpens handling, helping you round corners and over undulations in the road.
Comfort & Convenience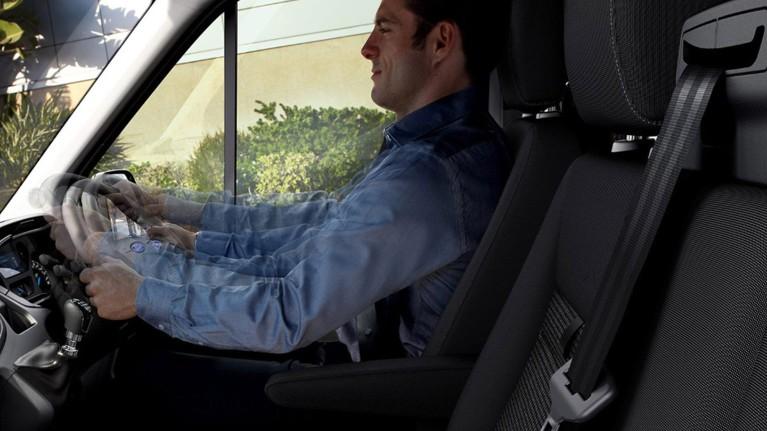 In the driving seat
The driving seat is fully adjustable, along with the steering wheel (both for rake and reach), so you can find your ideal driving position. There's a built-in armrest too, while adjustable lumbar support, heated seats and a power adjustable driver's seat are options. In fact, while providing commercial vehicle standards of durability, the seats are designed to be as comfortable as those you'd find in a car.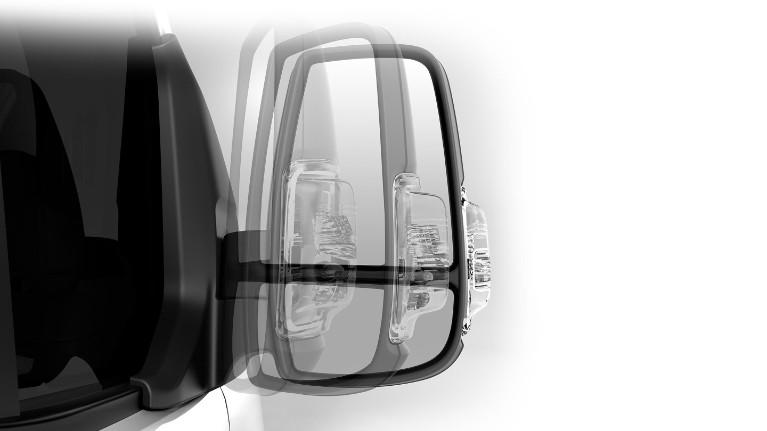 Wing mirrors that can protect themselves
To avoid accidental damage, power-foldable mirrors fold inwards when you're parked. Tucked back, they also protect the stylish integrated indicators.
Performance & Efficiency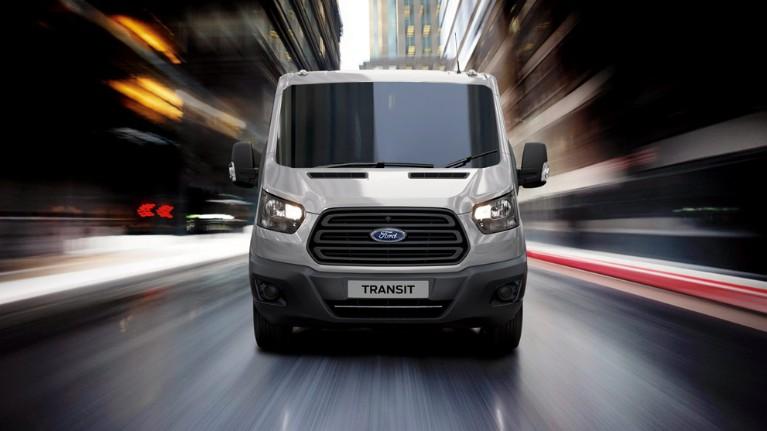 Use less fuel with Auto Start-Stop
When you stop at traffic lights or your vehicle is idling in a queue, this technology can automatically switch off the engine (while still supplying power to essentials like the headlights, air-conditioning, radio and the Ford SYNC system). When you're ready to move, just depress the clutch and select first gear as usual, or press the accelerator on an automatic, and the system restarts. Auto Start-Stop is particularly effective in town and city streets, where it can cut fuel consumption by up to 10% (urban cycle).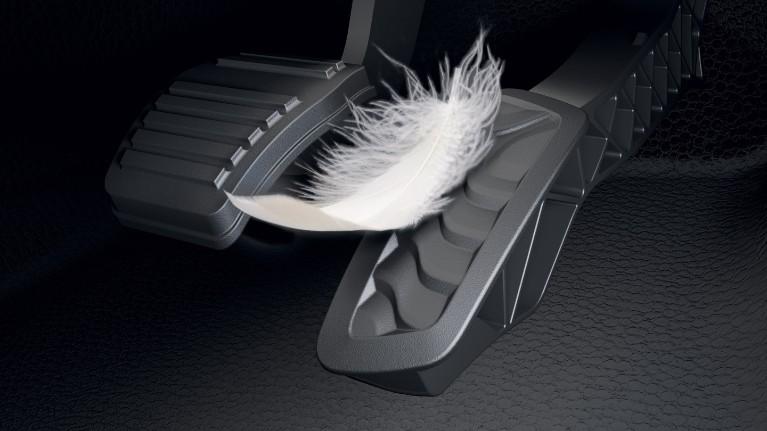 Acceleration Control helps you drive more economically
This innovative option controls the rate of acceleration according to whether your vehicle is un-laden or part-laden. As a result, you can expect to lower your fuel consumption by up to 15%, depending on your driving style. The technology can also help reduce the amount of wear and tear on the engine, brakes and tyres, along with other components.
Safety & Security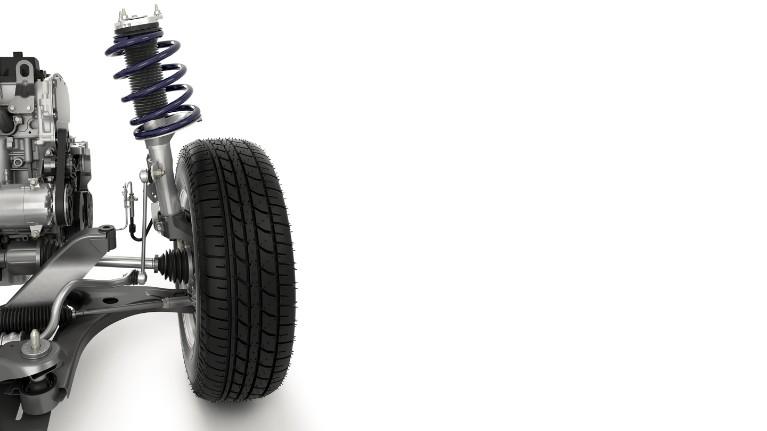 Helping you to stay in control
Curve Control senses when a driver takes a curve too quickly, and can rapidly reduce engine torque – and apply brakes to individual wheels – to help keep the vehicle safely under control.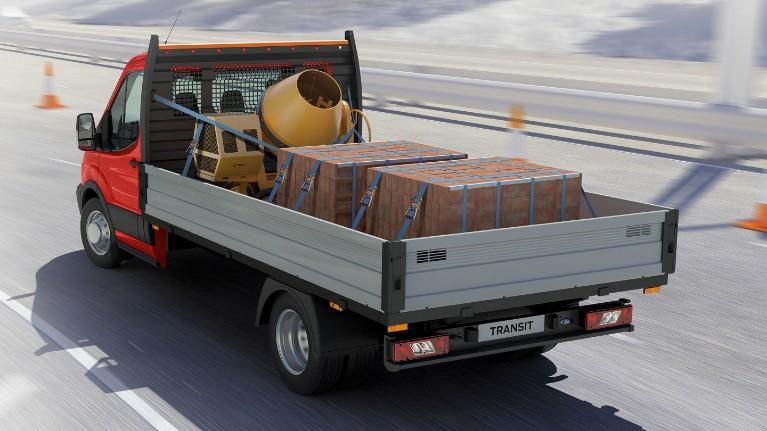 Maximum grip with minimum effort
An advanced Traction Control System eliminates excessive wheelspin and gives you the best possible grip, performance and stability, just when you need it most. The system constantly monitors and adjusts the power delivered to the vehicle's individual wheels ensuring maximum contact and grip when you're accelerating.
Trims
Single Cab
From
€
26,550
Trip computer
Driver's 8-way seat adjust
Rake and reach-adjustable steering column
Electrically-operated front windows
Half cap wheel covers (front wheels only for dual rear wheel models)
Double Cab
From
€
36,150
Economy – Gearshift Indicator light
Roof marker lights
Side marker lights (L4, L5 and those fitted with wide drop-side floats)
Door mirrors with large blind spot eliminator
Door mirrors with integrated side indicators