Overview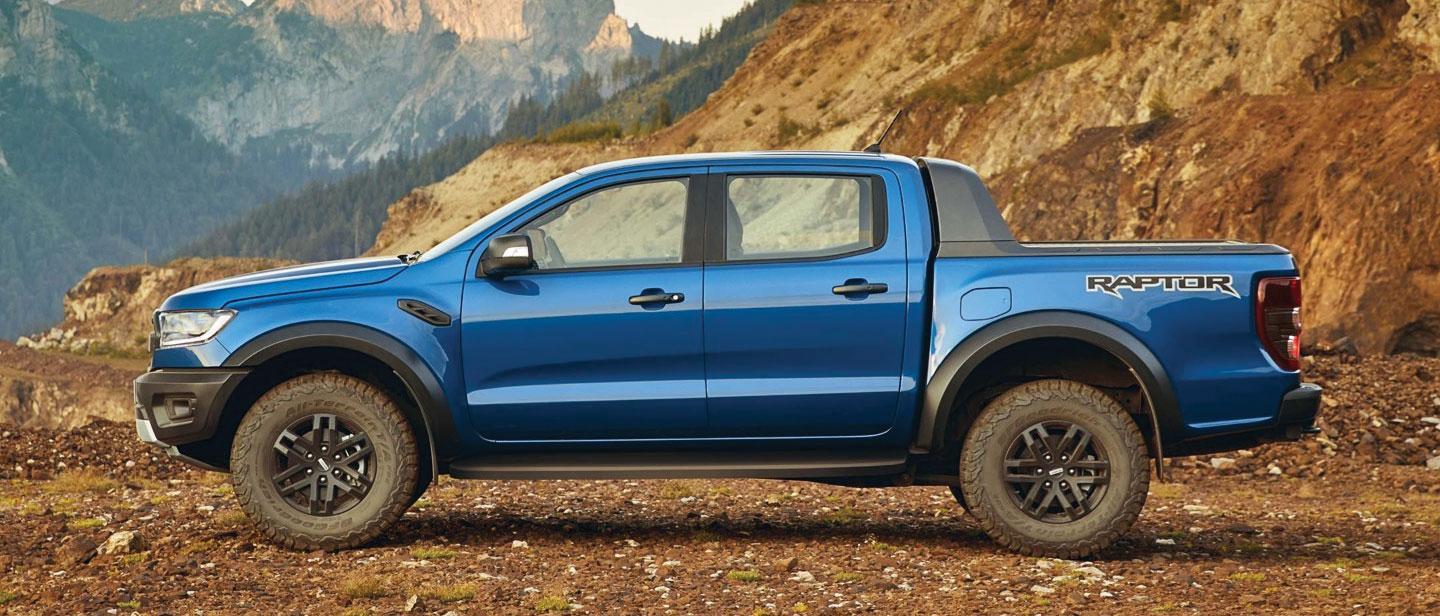 This is no ordinary pick-up. This is a super pick-up.

The New Ranger Raptor sets a new benchmark in off-road performance. This is a vehicle engineered from the ground up to dominate every environment. And there's nothing else like it.
Design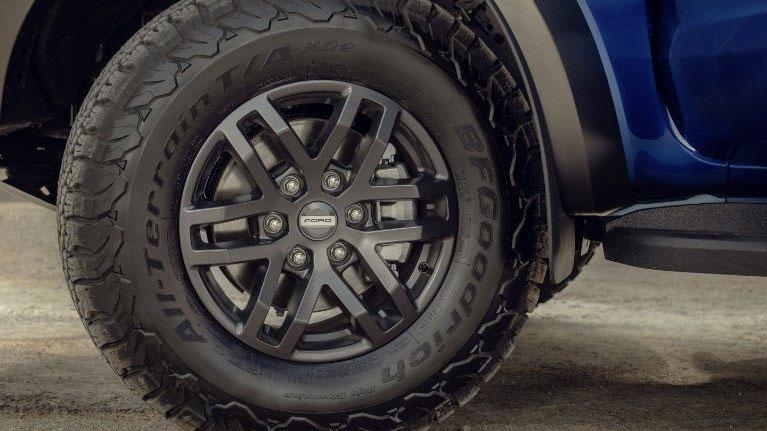 Different by Design

As soon as you see the Ford Ranger Raptor you'll know it's not just another pick-up truck. Every detail has been precision engineered for a tough life of mountain climbing, river wading and desert driving. From the built-for-purpose front and rear bumpers, and front skid plate, to the distinct Ford Ranger Raptor grille and the alloy wheels with durable tyres. The Ranger Raptor makes a bold statement everywhere you go. And you really can go anywhere.
Technology
Brains and Brawn

The new Ranger Raptor isn't just tough. It's smart too. When you settle into the bespoke seats and grip the unique leather steering wheel, you'll instantly be in control of a range of advanced systems. All designed to help you take on the world. This includes the powerful, new Terrain Management System. With the push of a button you can choose from six different modes, each one optimising performance for a different terrain: Normal mode, Sport mode, Grass, Gravel and Snow mode, Mud and Sand mode, Rock mode, and for unbeatable off-road performance, Baja mode.
Performance & Efficiency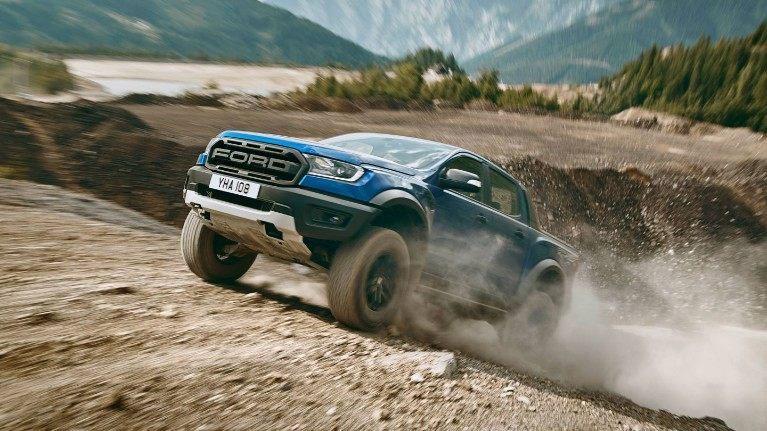 Engineered for All Terrains

The Ford Ranger Raptor perfectly fuses Ford Performance DNA with unmatched off-road capability. The legendary Fox Pro performance-inspired suspension has been precision tuned to tackle the toughest terrains – soaking up big impacts, and smoothing out bumps and ruts with ease. The unique ladder frame chassis has been forged with high-strength low-alloy steel to meet the extreme demands of off-road performance driving. In fact, every feature is designed to make sure the Raptor delivers the ultimate off-road driving experience.