FIESTA VAN
We took the head-turning design, smart technology and fun-to-drive dynamics of the Ford Fiesta. Combined it with the practicality, durability and generous load space that Ford vans are renowned for. The result: The All-New Ford Fiesta VAN.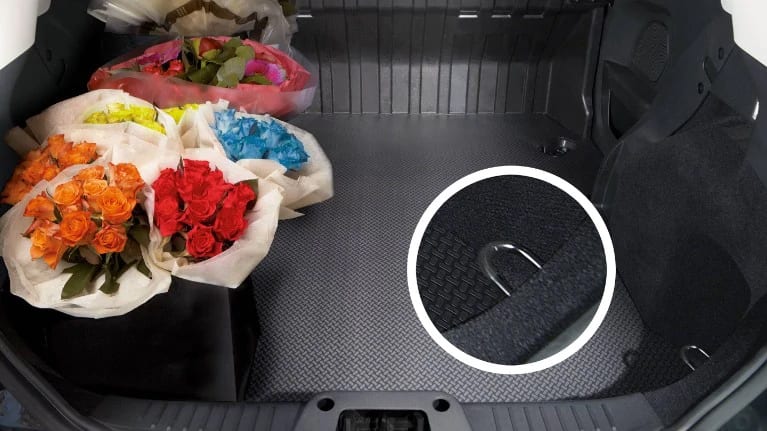 Generous load space
The All-New Ford Fiesta Van offers a generous 0.96m³ of rear load space. Four usefully placed tie-down points, plus a full load floor rubber mat, means you can transport items safely and securely without worrying about them moving around as you drive.
Less tiring, more economical journeys
Cruise control in the Fiesta Van includes an Adjustable Speed Limiter with Intelligent Speed Assist. This helps keep the vehicle within your selected speed limit, and can even recognise speed limit road signs and adjust your speed accordingly. The system can save you fuel, minimise the chance of speeding and, like all cruise control systems, allows you to maintain your speed without you having to keep your foot on the accelerator pedal.
An advanced system to help you stay in your lane
A Lane Keeping System uses a forward-looking camera to detect if you're unintentionally drifting out of lane. Lane Keeping Aid can provide steering torque assistance to help guide you safely back into the right lane. If you're slow to react or don't respond, Lane Keeping Alert then warns you by vibrating the steering wheel and displaying a visual warning. The technology will automatically deactivate at speeds below 65 km/h or can be turned off manually.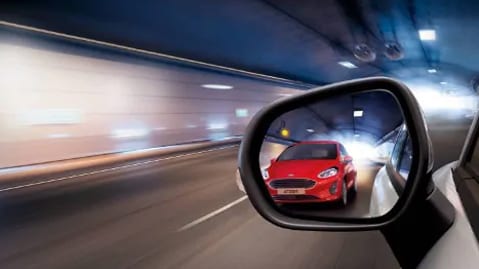 Technology that sees what you can't
A Blind Spot Information System (BLIS) uses RADAR sensors to scan the blind spots on either side of your Fiesta Van. And if they detect a vehicle you can't see, an orange light that's clearly displayed in the corresponding side door mirror illuminates to warn you. If you're reversing out of a space, and have limited visibility of the traffic situation, Cross Traffic Alert can detect oncoming vehicles and sound a warning. The technology also illuminates a light in the wing mirror: left or right depending on the direction of oncoming traffic.
Sees the road signs you might miss
Whether the signs are at the side of the road or above it, permanent or temporary, Traffic Sign Recognition can identify them. An icon of that speed or no-overtaking sign appears on the instrument cluster and changes every time you enter a new limit.
Driver Alert System tells you when you're getting tired
Driver Alert System constantly monitors your driving behaviour and is designed to detect any changes that could be caused by fatigue. If the system identifies you're becoming less vigilant, a warning icon appears in the display, suggesting you take a break. If your driving alertness further declines, the message is repeated and combined with a chime.