Overview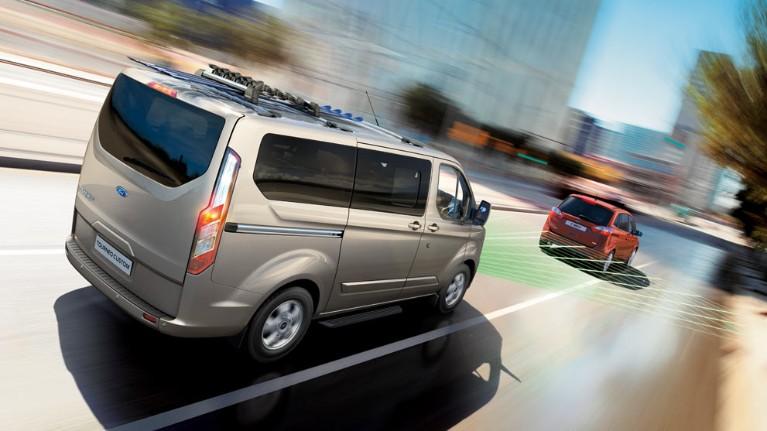 A system that can help protect pedestrians
Pre-Collision Assist detects vehicles and pedestrians in the road ahead, or who could cross the vehicle's path, and warns you of their presence. If you don't respond, the system automatically applies the brakes. This technology is designed to help reduce the severity of accidents, or help avoid them altogether, and functions at speeds of up to 80 km/h.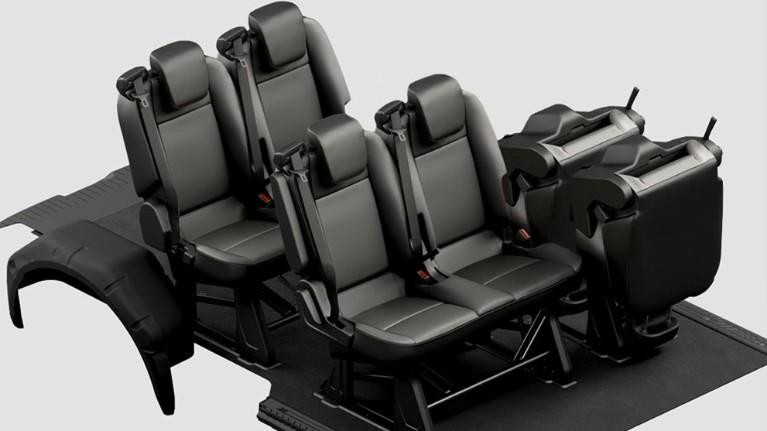 Innovative rear seating you can rearrange to suit
You can make use of more than 30 different seating arrangements with the new Flexible Rear Seats. For example, when you're not using a seat, you can fold and roll it forward, giving you additional luggage space. Alternatively, if a passenger needs a table, you can fold down any of the seat backs to make a flat surface. And finally, for maximum luggage space, you can take the seats out altogether.
Driving Experience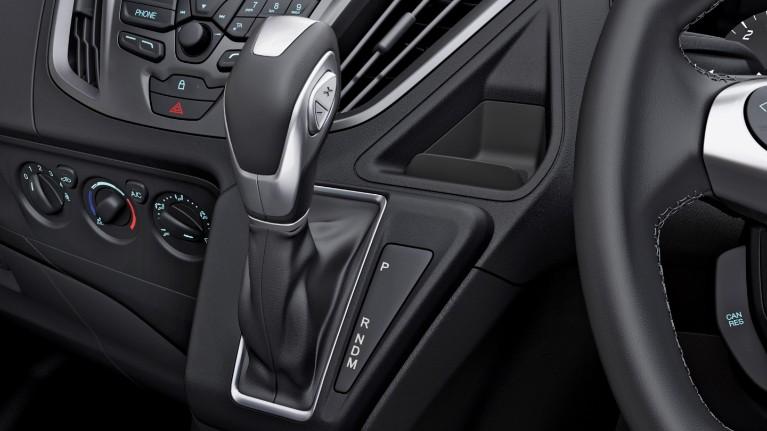 SelectShift automatic transmission
Both the 130 PS and 170 PS engines are available with a new six-speed SelectShift automatic transmission. This is designed to provide a smooth and relaxing driving experience, especially in busy stop-start traffic. The transmission allows you to change gear manually if you prefer, using the facia-mounted gearshift. It also provides the ability to lock out gears in more challenging driving conditions, e.g. on slippery surfaces or steep gradients.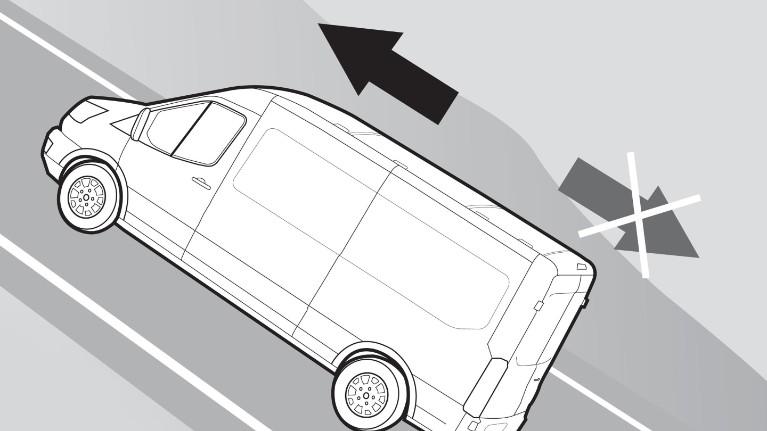 Extra control during hill starts
Hill Start Assist temporarily stops you rolling backwards or forwards when making a hill start. The system works by maintaining pressure to the braking system for an extra 2-3 seconds, giving you more time and control as you move your foot from brake pedal to accelerator. It's also useful when you're stopping and starting on slippery surfaces.
Comfort & Convenience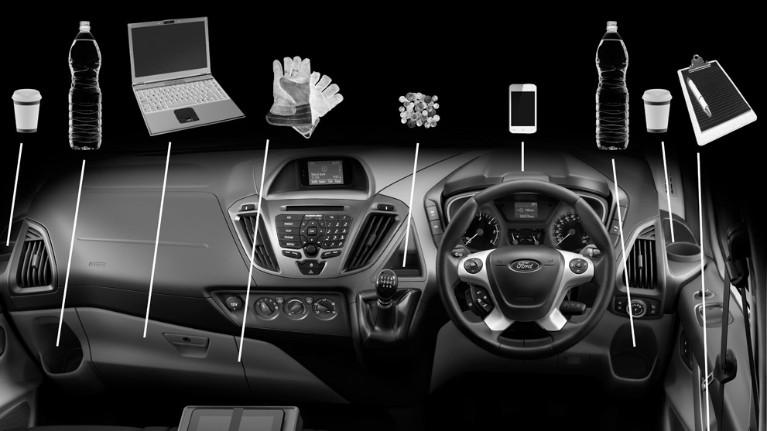 Clever stowage gives you a place for everything
The Tourneo Custom offers excellent stowage: a concealed compartment in the instrument panel for your mobile phone or MP3 (including a 12 volt socket); an extra large glove box; and of course, several handy bottle holders and cup holders. And if you choose the dual front passenger seat, you'll be able to utilise the hidden stowage area underneath and a fold-out table, big enough for a laptop.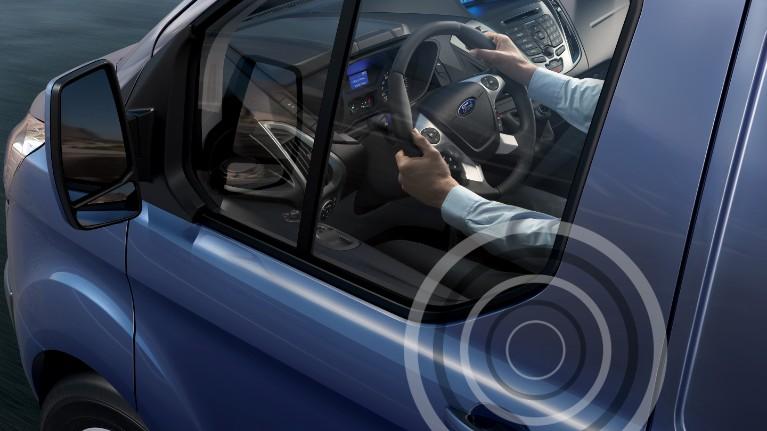 A more secure remote central locking system
The Tourneo Custom has remote control central door-locking as standard. And this new locking system is more secure than ever. That's because you can open one individual door without automatically unlocking the others. The other doors stay securely locked, until you activate a switch on the driver's door. In fact, you can use this switch to control the locking and unlocking of all the vehicle's doors.
Performance & Efficiency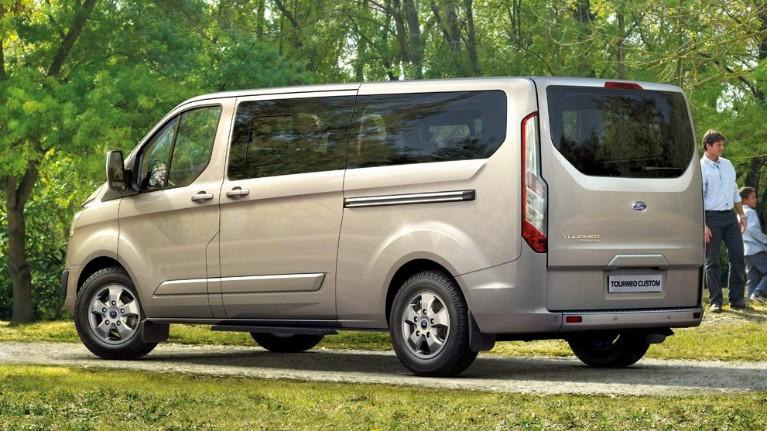 Greater performance. Reduced emissions.
Tourneo Custom's all-new Ford EcoBlue 2.0L TDCi diesel engines comply with the Euro6 emissions standard, which specifies a 55% reduction in nitrogen oxide (NOx) emissions versus the Euro5 emissions standard.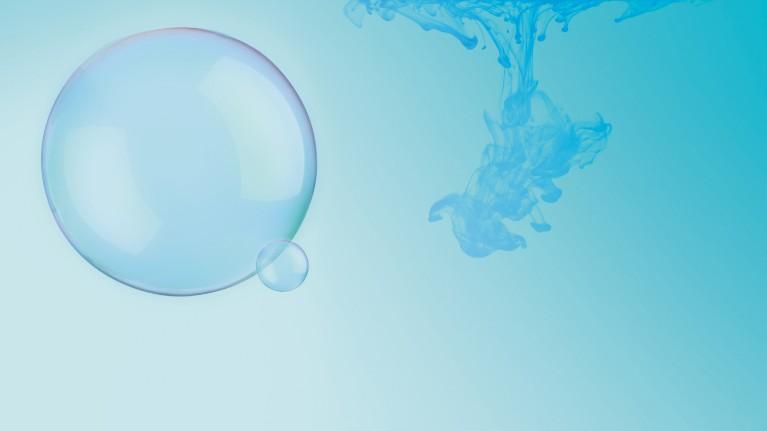 An additive that removes pollution
A selective catalytic reduction system uses AdBlue®, a urea/water-based fluid to convert NOx emissions in the exhaust gas into nitrogen and water. A particulate filter then reduces more than 99% of emitted solid particulates from the vehicle's exhaust. To operate correctly, the AdBlue® tank of your Ford EcoBlue diesel engine must be filled with AdBlue® fluid. System warnings illuminate when fluid level becomes too low.
Safety & Security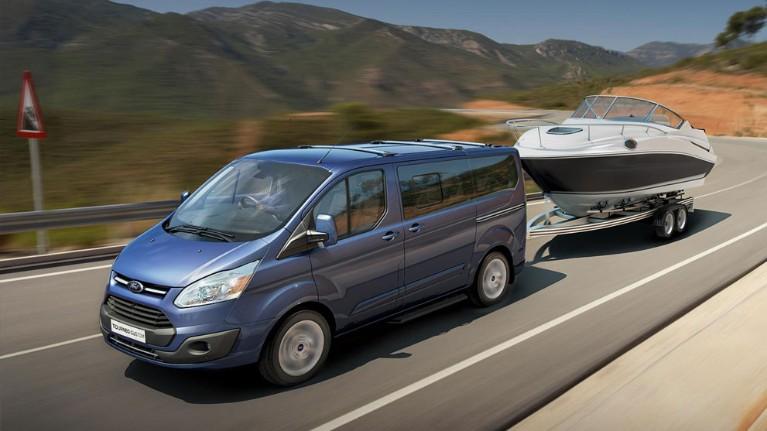 Keeping your trailer safely in line
Trailer Sway Control detects 'snaking' or trailer sway and reduces your vehicle's speed to help solve the problem, making towing more controlled. The system slows the vehicle down by reducing the engine's torque and gradually increasing the brake pressure on all wheels.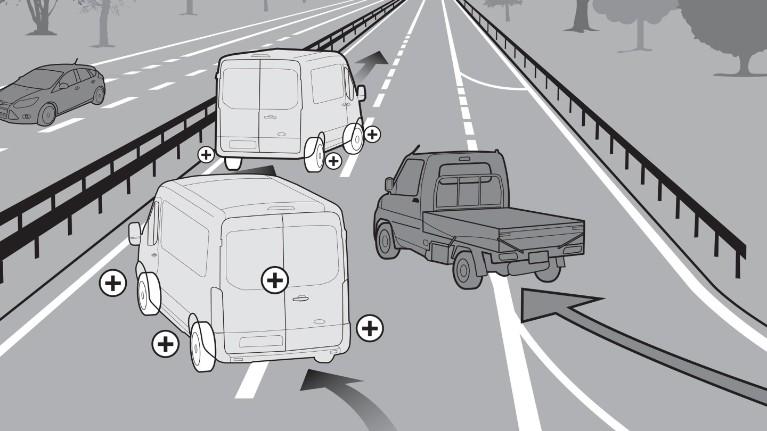 Continuous protection against rolling over
Ford's unique roll-rate sensor helps the Roll Stability Control system to keep the tyres grounded, specifically under conditions where there's a high centre of gravity and when driving through off-camber turns.